By Julia López-Robertson
This vignette focuses on a range of engagements around the picture book Playing Lotería/El juego de la lotería (Laínez, 2005). We began with a classroom read aloud, the children then took the books home to read and discuss with their families, and finally each child participated in a small group Plática Literaria.
Reading Aloud La Lotería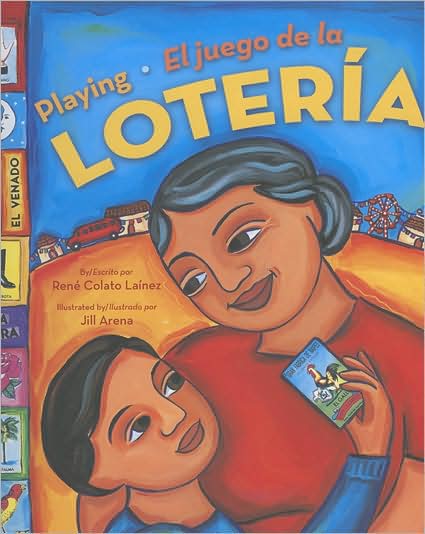 The expression on the children's faces as I introduced them to our literature discussion book,
Playing Lotería/El juego de la lotería
, was of surprise and delight. They were surprised that there was a book written about a game that they knew well and played frequently with their families. In this book a little boy is reluctant to visit his grandmother in México because he doesn't speak Spanish and she doesn't speak English. Through playing
lotería
, the Mexican version of BINGO, the grandmother teaches him some Spanish and he teaches her some English.
Read the complete
article
: "No perder la tradición"/Not Losing Traditions: Maintaining Connections with Family Culture
at Worlds of Worlds.